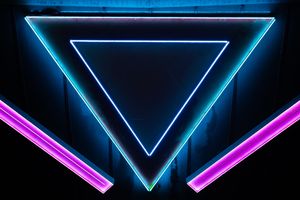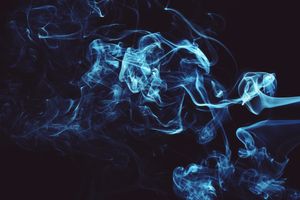 FOR3ST HILLS BIOGRAPHY
FOR3ST HILLS has been based in several US cities including Los Angeles, New York City, Tampa, and Las Vegas. Our current projects include recording our next album, as well as working on our tour bus. 
FOR3ST HILLS is both LGBT+ and Christian. Being that both members of our band are also neurodivergent, our band prides itself on advocating for mental health awareness.
Our band was formed when our frontman (Zero) placed an ad online seeking a drummer. Our drummer (Jack) responded to the ad, and the rest is history. FOR3ST HILLS originally formed in Los Angeles, California; but our band relocated to New York City soon after, and we consider NYC to be our band's home - especially because it's where our frontman is from, and also where the inspiration for our name came from. Community is extremely important to us, and we put a lot of effort into connecting with our fans. Whether it's through messages on social media, emails via our mailing list, interacting on our discord server, or responding to the comments of our posts; connecting with our fans is what keeps us going. We create music to help others and to remind them that they're not alone. When you listen to FOR3ST HILLS you aren't just hearing our music, but the genuine hearts behind the music as well. 
Other Information: Zero's pronouns are he/him, and Jack uses any pronouns. FOR3ST HILLS was previously known as Forest Hills. Our first two albums (Break Free and Renegade) were released under our old name, Forest Hills, and can still be found on all streaming platforms under our original name. 
 
OUR MISSION
FOR3ST HILLS is more than a band. FOR3ST HILLS strives for and values diversity; not just in the music we make, but within our fanbase as well. We value community, and we support a wide range of important causes including charitable organizations.  
Our mission as a band is to advocate for mental health and support those who are struggling with mental illness. Our long-term goal is to create the FOR3ST HILLS Foundation, which will be a nonprofit organization that provides resources such as free & low-cost therapy, resources for at-risk and runaway youth, connections to crisis hotlines, and more. View Our Electronic Press Kit (EPK) and Biography Here.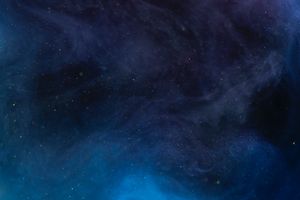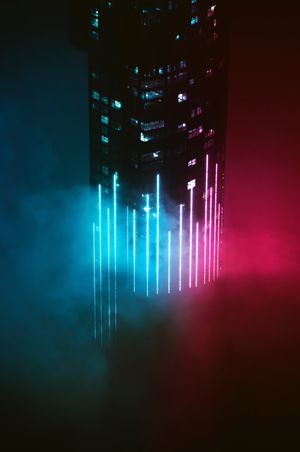 frequently asked questions
"Why the name 'FOR3ST HILLS'?" Our band is named after Forest Hills, Queens, NYC, which is where our singer (Zero) grew up. Our band's name used to be spelled "Forest Hills", but we changed it to "FOR3ST HILLS" shortly after releasing our second album (Renegade). We did this to stand out more easily in search engine results, as searches for "Forest Hills" will typically display results for the town first, rather than our band. Our name is still pronounced the same way, despite being spelled as "FOR3ST HILLS" now.
"What are your influences/inspirations?" Actually, we don't have any! Both of us listen to a massive variety of music and always have - but we don't take influence or inspiration from any specific bands, artists, or genres. That's part of why our music is so unique; because we aren't trying to sound like or emulate anybody else. It's also why our community commonly has discourse on what genre our band falls into, since there are arguments for multiple sub genres within both rock and metal. 

"How can I help support the band?" There are tons of ways! Of course, buying merchandise, attending concerts, purchasing music & joining REB3L Nation are all great ways to help us financially; but there are also plenty of FREE ways you can support FOR3ST HILLS. You can support FOR3ST HILLS for free by following our social media, liking/commenting/sharing our posts, sharing our band with people you know, calling your local radio stations to request our music, streaming our music whenever possible, and overall just talking about our band to others when you get the chance! Being an independent band means our fans are a huge part of how much we grow - so we need your help to continue being successful!
"Will you ever add more members to the band?" We do not plan to add any more members at this time. Our band has always been a duo and that is what currently works best for us in terms of creating music.
"How old are you both?" Zero was born in 2000, Jack was born in 1990.
"Are you working on any new music?" Always! Making music is what being a band is all about, so we wouldn't be much of a band if we weren't always working on some form of music. Whether it's an upcoming album release, a single, or some other form of content, FOR3ST HILLS always has something on the horizon. Stay up to date on our social media to see what we've been working on!
"Where is FOR3ST HILLS based?" FOR3ST HILLS is based in the United States of America, but the actual city/state we reside in changes from time to time. Our band has been based in multiple US-cities such as Los Angeles, New York City, Tampa, and Las Vegas.
"Are the members of FOR3ST HILLS in a relationship?" Yes, we are. We did not know each other prior to forming FOR3ST HILLS; but after forming our band, our relationship followed soon after. We've been happily together ever since. 
"Is 'Zero' his actual, legal name?" Yes, Zero is his legal name; however, we do need to point out that it's rude to ask a transgender person if their name is their "actual" or "real" name. It's really none of your business to know, regardless of how unconventional their name may sound!
"Have you gone on tour before?" FOR3ST HILLS has played many shows, including in cities like Los Angeles and New York City. We moved to mainly doing Livestream concerts after the pandemic. We are currently building out our band's tour bus and will be hitting the road as soon as it's finished! You can access our Livestream concerts through REB3L Nation, here.
"What are your pronouns?" Zero uses he/him, Jack uses any pronouns.